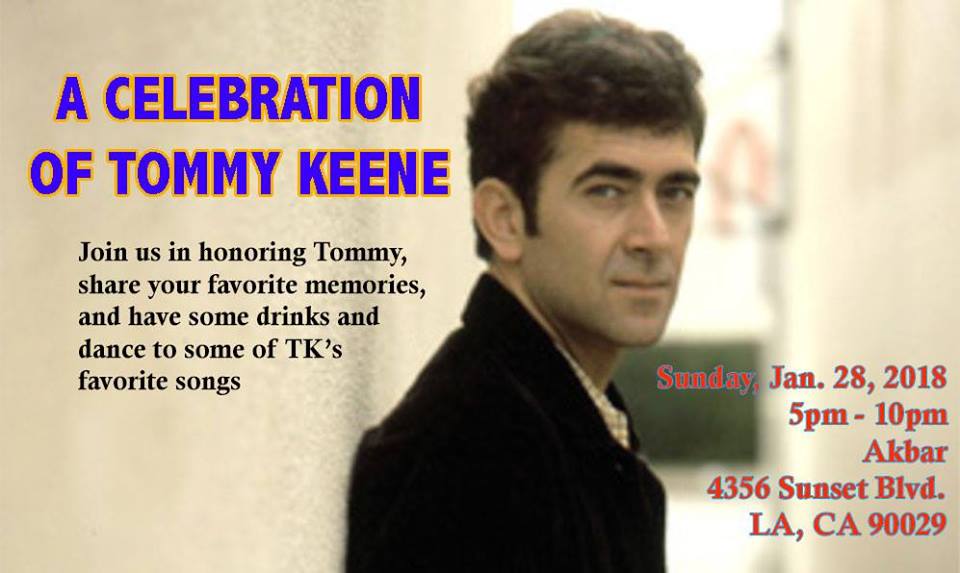 Hey Everyone – I really can't say enough good things about Akbar who have been such good friends to us and exceptionally kind and accommodating. We're so looking forward to seeing everyone there next week.
Here's a little breakdown of the event
==========
5pm 'doors' 
5pm – 7pm: Mingle, check out visuals, sign the guestbook for the Keene family, groove to Tommy's greatest hits, and enjoy a Keene-cuisine plate of TK's favorite foods: pizza, chicken wings and sliders!!
7pm – 8pm-ish: Short TK video followed by open mic TK tributes. (Bring your funny, touching, lovely TK tales and memories – we'd all love to hear them! The 8pm-ish flexible timeframe will allow us to accommodate everyone.)
8pm-ish – 10pm – Dance Time! Shake it to some of Tommy's favorite tunes til we close.
============
There is a small parking lot behind Abkar as well as free Sunday parking at all meters at the intersection of Fountain and Sunset. That said, Uber if you can to avoid having to drive. See you Sunday!  Link to Facebook event below.