[Sticky]

How do I use this?
Feeling alone in these modern times?  WELL YOU'RE NOT ALONE!  Here's the ins and outs of the TK Fan Forum.
You got here by going there:  (see fig. 1)
Figure 1
You can either go to a Forum to check out Topic threads or go right to a topic (see fig. 2)
Figure 2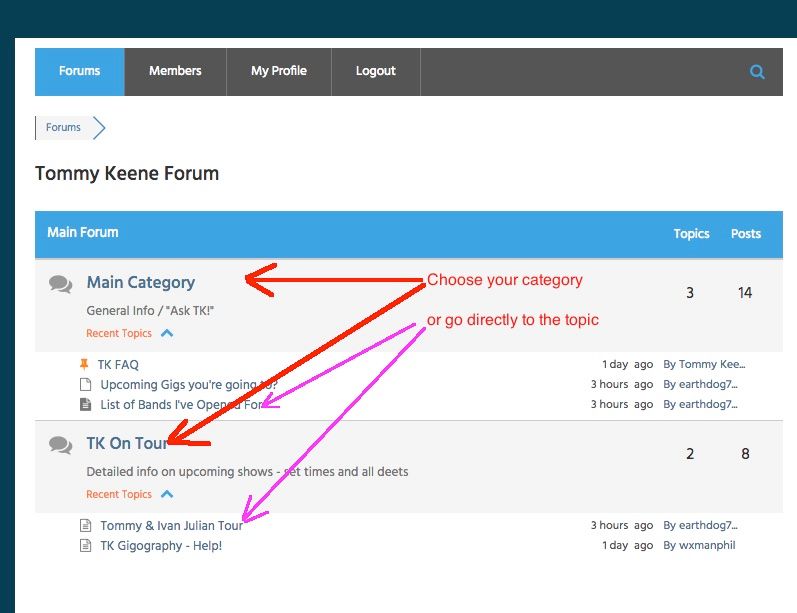 There you can either browse topics or create your own (see fig. 3)
Figure 3

And if you're checking out a topic you can get all fired up and reply to it! (see fig. 4)
Figure 4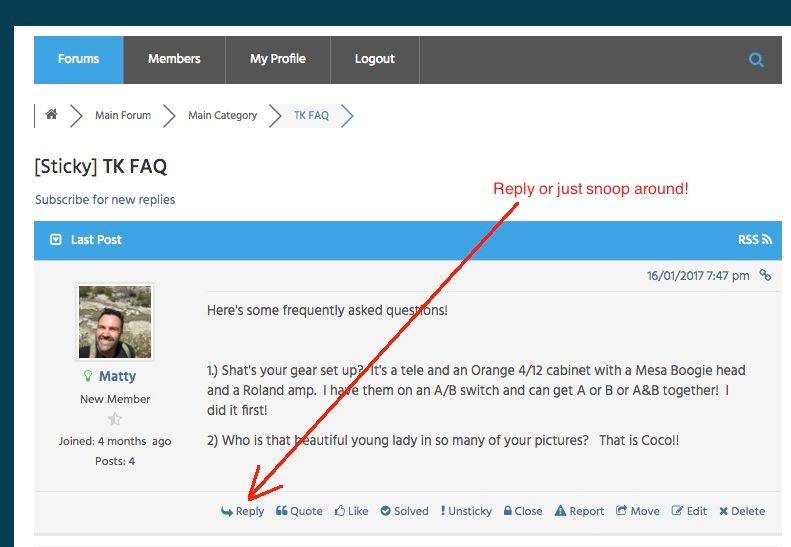 Edited: 1 year ago
Me either. But, I am going to come to either the Metro Gallery or Black Cat to see you play. This is Mary Dulany (Mary D or MD) James---from our days at College Park and Bethesda and Razz ect. Just reconnected with Wendy Guskind from NYC (and Fort Lee NJ) and she is the one that let me know you were playing near your hometown area and old band stomping grounds. Saw that ticket were on sale for Baltimore but not DC---yet??? If you get a moment, let me know about the Black Cat and how you are doing. This is kinda public so here is an email--mdjames21@gmail.com. I's trying to get Wendy to visit me and come along to your shows in our area. Hope all is well.